If you have forgotten your password for the Myia.Events account click the Forgot password link on the login screen. You will be able to reset your password.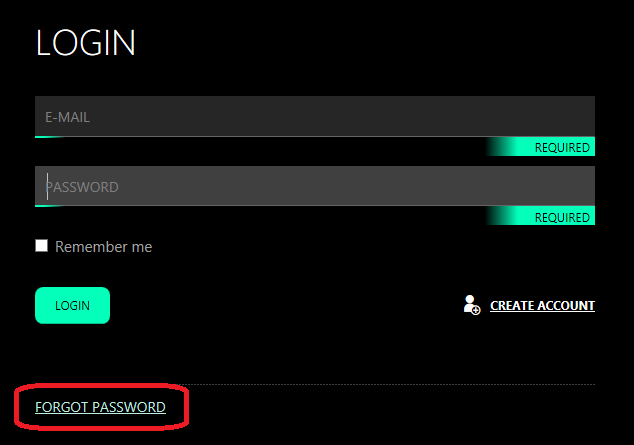 A new page will be displayed where you enter the e-mail address that you use to log in to the application. The application will send you an e-mail to the provided e-mail address. The e-mail contains a Reset password link that you have to click. The click will redirect you to a page where you enter your e-mail address and the new password.
Next, use the e-mail address and new password to sign-in to Myia.Events.
Next: Change password