Myia consists of 2 parts:
Web application Events for event organizers. It allows you to create a new event and set up everything what is needed – its name, logo, program, messages for the attendees.
Mobile application Myia for event attendees. The attendees can use it to connect to your event, to access the information about the event and to communicate with you and with the other attendees. It requires the internet connection (with mobile data connection or with Wi-Fi).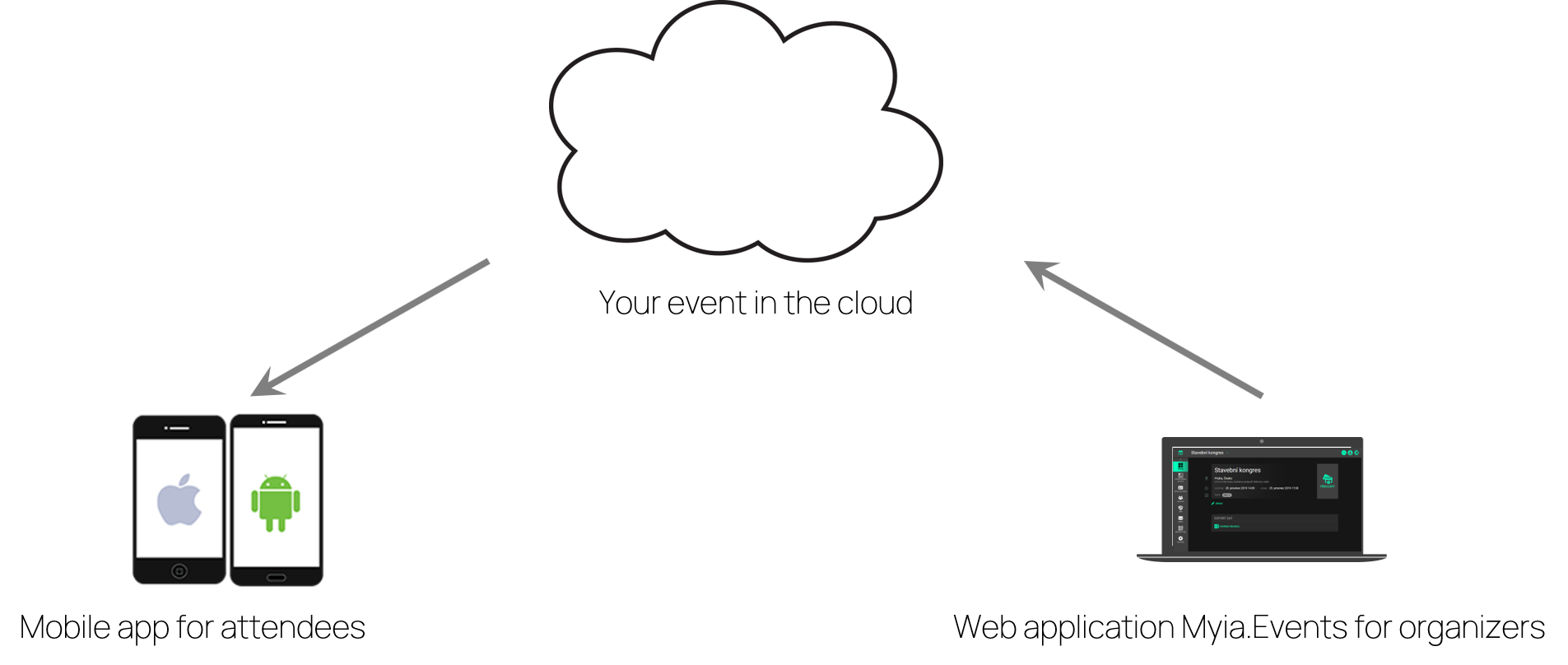 The mobile app Myia is free. Go to https://myia.app to find links to the app stores.
This site describes how to use the Myia.Events web app.